TV GUIDE - YOUVIEW BOXES
The TV guide displays good info but some improvements are needed in my opinion. When you look at the Guide - Pic 1 below - it varies a bit between retail version, BT and TalkTalk, BT & Humax have more of a blue guide - TalkTalk B&W so with Youview no standard theme.
At the bottom off the screen is coloured buttons, Green On now Yellow Edit Blue Categories then Icons Change day and up and down change page, no info on record
When you look at Freeview Play Guide - it is better in my opinion
Mini TV in the left and right hand side, what is on no live top right and top left what is highlighted in the guide.
The buttons are more useful at bottom as it explains how to record press red record butt - it is clearer.
Pic 1 Youview Guide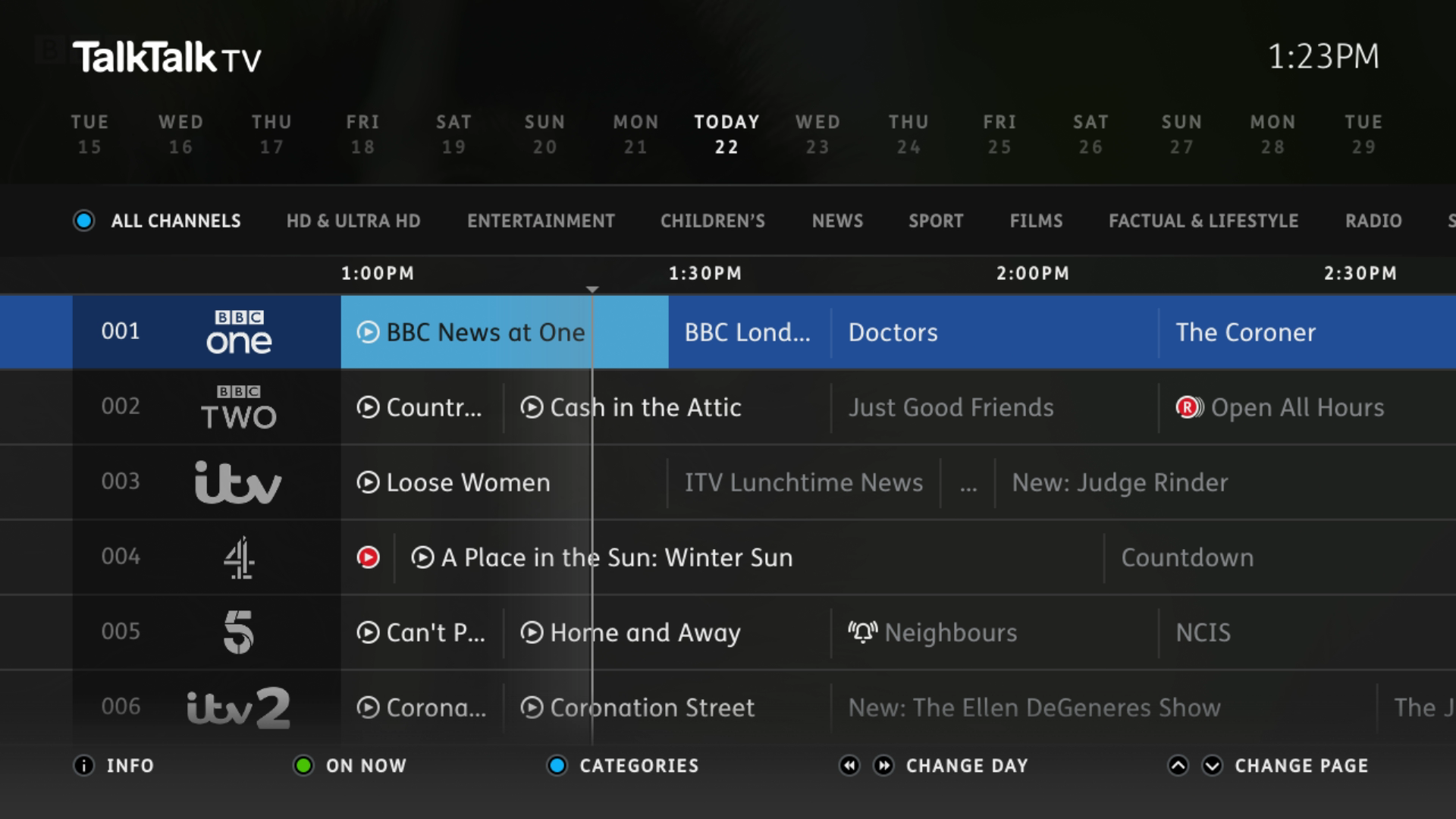 No info on record or info on what round circle button is with Icon, a new edit button appears in yellow on latest screen of the guide but no info on recording.
Freeview play Red Schedule - Green Jump to now Red Record Timer ReC OK Channel up and down and back button - this makes it clearer to the user. they know they can record and schedule a timer as it shows them underneath. A nice mini live TV screen in top right and in top left showing inform on where you are in the Guide.
Come on Youview improve the GUIDE - You have the skills so do it for the good of your new and existing customers. Youview was once the best you are loosing it to others, don't let them win.